Lumber Wrap
Maximum protection during transport, handling and storage
TecPac lumber wrap is a versatile, highly advanced material, designed to provide maximum protection for the outside storage of timber under all weather and temperature conditions including sunlight, rain, humidity and wind. Additionally our material has a high strength and resistance to damage caused by abrasion during handling, storage and transportation. We recommend suitability of our products for kiln dried timber, engineered wood products, plywood, OSB, treated wood, crated goods as well as a variety of other speciality applications.
About TecPac
Our dedicated team of professionals have experience in serving the sawmill industry over 20 years and are specialists in manufacturing, supply chain management and distribution. With an innovative approach, working proactively with our customers, we are often able to provide bespoke and optimal solutions which, combined with a level of service which can be fully relied upon, provides real value. We team up, under exclusive marketing agreements, with manufacturing partners who are committed not only to highest safety, quality and continuous improvement practices but who also demonstrate appetite to invest in the most technically advanced and energy efficient machineries. Equally important, as it represents one of TecPac's core values, is to ensure that all partners throughout our supply chain practice and appreciate an awareness of the importance of compliance in the fields of Corporate Social Responsibility, sustainability programs, environmental impacts and ethical practices.
Show more
Sustainability
TecPac timber wraps and covers are 100% recyclable
In line with our own Sustainable Procurement objectives and to reflect the worldwide mood for greater sustainability actions we have been successful in the past years in engineering lighter and technically more efficient materials which utilize less plastic for the same performance.
Additionally to our current standard PP woven products with a content of abt 20% recycle materials we can now offer a PP woven fabric with min. 30% recycle content.
In order to stay ahead of the market our team of engineers and technicians continue to develop our products.
Weatherproof
UV resistance
Heat
Freeze
Weatherproof & strength advantages
Our lumber wraps and covers made from a woven PP or PE fabric offer a high protection to your products in all storage and transport conditions. They are fully waterproof. The multi-layer woven material is UV stabilised in all 3 layers.
TecPac woven timber products provide safe long-term outdoor storage and full protection throughout the transportation process.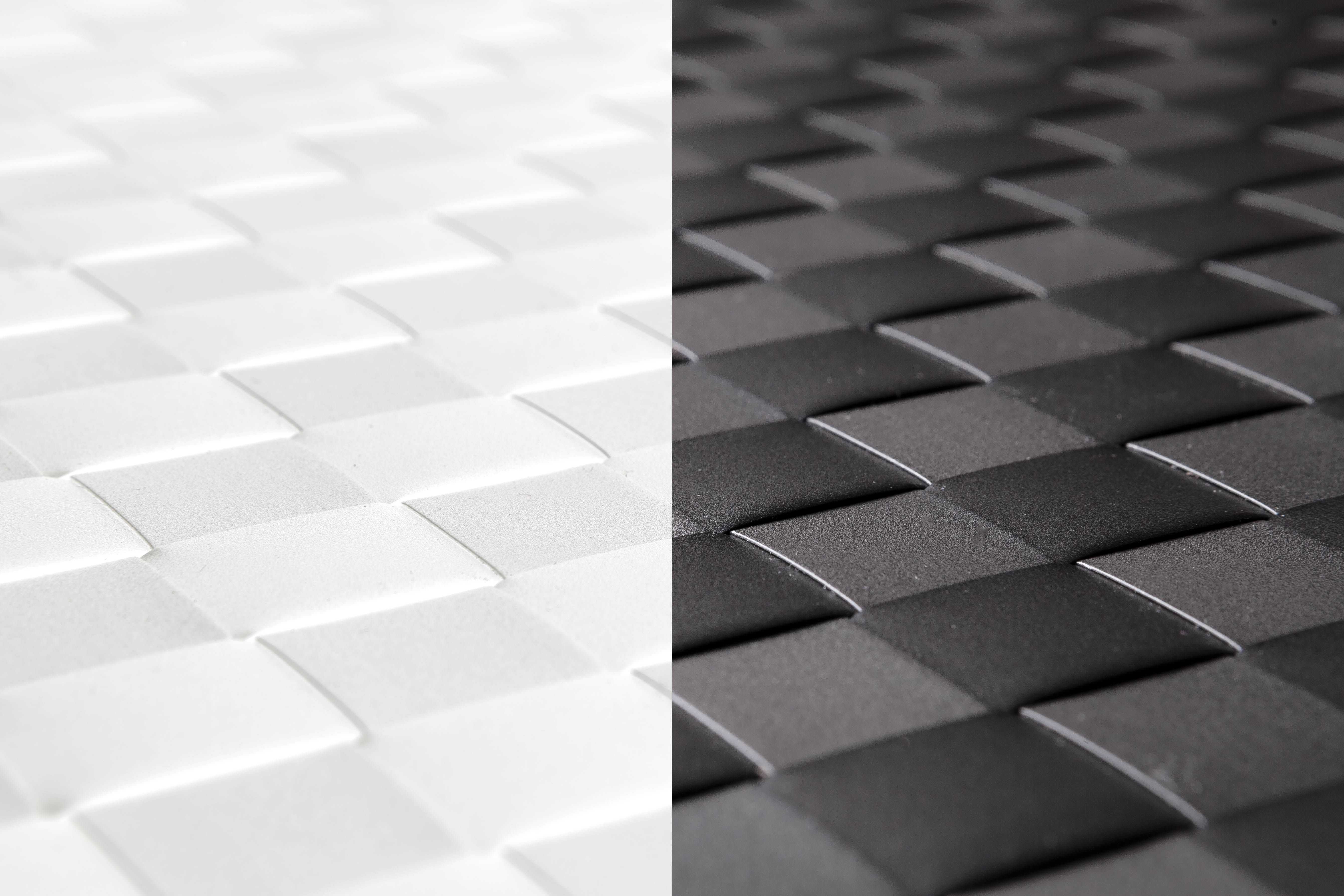 Quality first
Controlled through each stage of production: tape extrusion, circular weaving, extrusion lamination, printing, re-rolling / C-folding, cutting / stitching and packing
Traceability
The fully integrated ISO certified production sites have implemented a Quality Management System which records all production reports and enables us to offer full traceability from extrusion to the finished product. Additionally every roll that you receive bears a unique identification number which enables any issues to be easily traced back to establish root cause.
Quality control & testing
Quality Control is performed at each step in the production process and production samples are sampled regularly to perform conformance tests on tensile and tear strengths, elongation, UV resistance, water leak pressure, anti-slip properties, coating and ink adhesion, sizes and measurements etc.
Anti Slip
A slip resistant surface on top of the package improves safety by minimizing load shifting during transport as well as providing safer working conditions.
C-Fold
C-folding the material reduces the operational width of the rolls and thus often facilitates handling. It is also helpful where space is a limitation for handling, storage and dispensing.
Breathable
When compared with using PE film, TecPac lumber wrap and hoods offers a natural and better airflow circulation.
In situations where increased breathability is required we are able to offer a customised solution.
Print
Superior print quality with Pantone® solid ink colours and appropriate surface treatment to obtain a long lasting sharp and bright customer branding. Available branding up to 4 colours.
Available on rolls
and tailor-made hoods
A range of technically advanced fabrics and laminates available from 70 to 100 gsm and in widths up to 390cm. Detailed specifications available on request.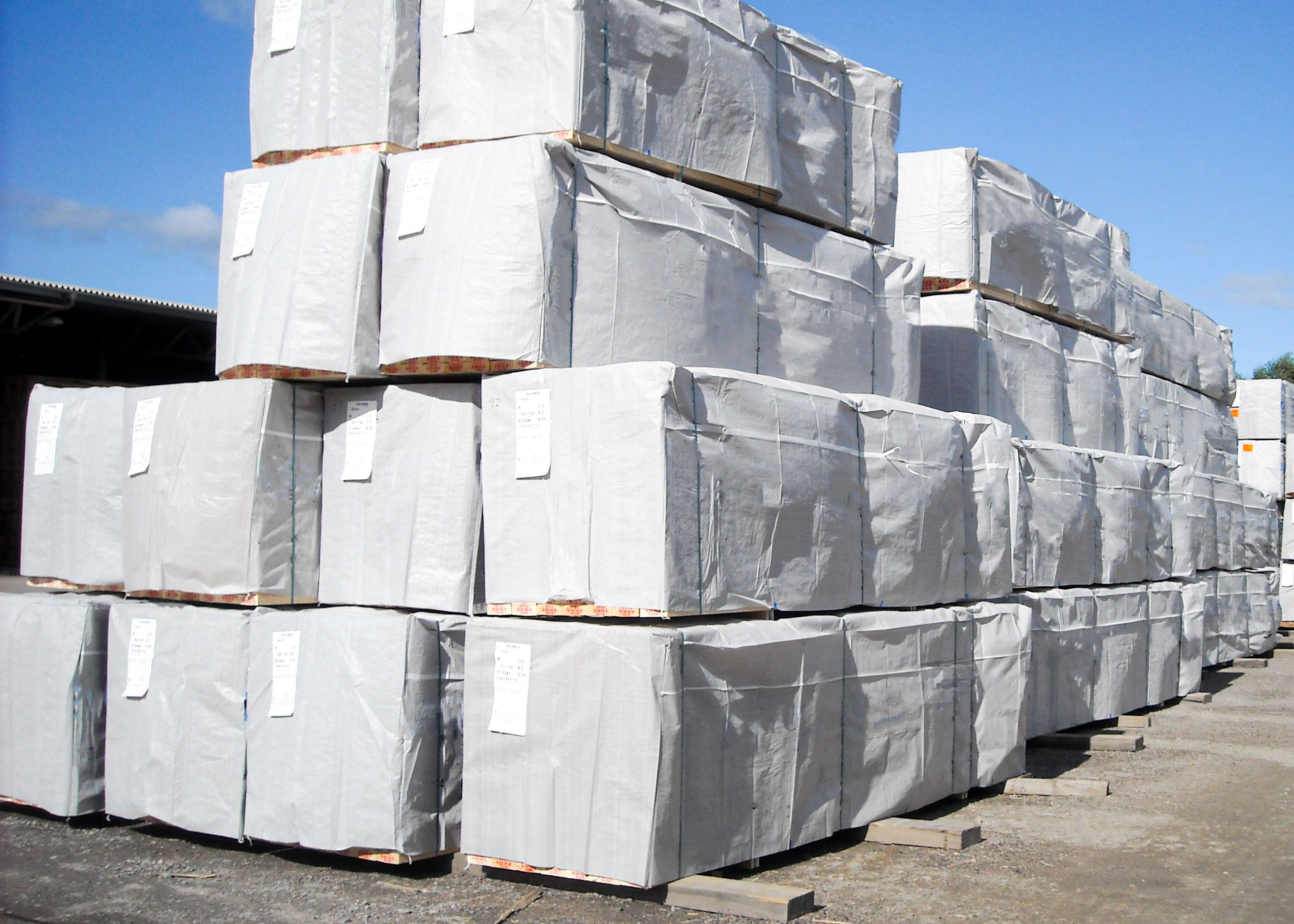 Tailor-made hoods
The hoods are manufactured to suit exactly your requirements. The size, density, colour and options of the hoods can be adjusted to your requirements and demands.

The hoods may be branded and manufactured exactly according to customer requirements.
Fabric on rolls
The fabric on rolls offers you most flexibility in your packaging unit. The width, density, colour and options of the fabric can be adjusted to your requirements and demands.

The fabric may be wound flat or in a C fold configuration. Reinforced threads may be added to further strengthen the material at the edge sections which require fixing or stapling to the timber stack.
News
Product development announcement: 30% recycled content
Against the backdrop of an increasingly stringent regulatory landscape, for example with the recent ...
Read more
Product development announcement: 30% recycled contet
01/06/2022
Against the backdrop of an increasingly stringent regulatory landscape, for example with the recent introduction of the Plastics Packaging Tax (PPT) in the UK, and in line with our own Sustainable Procurement objectives, TecPac is committed to raising awareness throughout our Supply Chain; both in terms of the sustainability of our products and materials we supply as well as socially compliant supplier practices.
Over the past few years, as part of our continuous product development, we have not only been successful in engineering lighter and technically more efficient materials, which utilise less plastic for the same performance, but we have also managed to increase the recycle content of our materials to as high as 20%.
Mindful of the higher targets now established in the marketplace, our principal production partner has made a number of investments this year in their tape making and coextrusion coating lines which has enabled them to increase the percentage of recycled material (RC) used in the production. Accordingly, we are very pleased to advise that we have successfully succeeded in increasing the RC content to 30%. Equally important to this process, has been identifying a proven and guaranteed source of highest quality clean PP RC that is required to maintain all strength and performance criteria according to existing specifications. Our factory has secured the ongoing supplies from their associate business.
Internally all tests have been completed. Visually and performance wise there will be no change to the products we supply as a result of this development. The technical parameters detailed under our existing Product Specification sheets will remain unchanged. We have full documentation traceability within the whole production process with certificate of conformity stating that the material contains 30% recycled plastic. This will apply to orders manufactured after August 1st 2022 and we have sufficient capacity to cater for our whole supply requirements to the European market.
For materials we supply directly into the UK after August, since the products will contain 30% recycled material, there will be no liability for us to account for PPT. For any pre-packed goods using our new wrap subsequently arriving into the UK, it also means the receiver and importer of those goods will no longer have any liability for PPT.
Sustainable procurement has clearly become a vital consideration for businesses across the globe and we are confident through adopting this development, our customers and in turn their customers, will appreciate the benefits and assistance towards reaching their own sustainability goals.
ecovadis
ecovadis 2021 CSR Sustainability silver rating top 10% of Companies
We are proud to announce that we have improved our rating in the latest Ecovadis survey: from bronze to silver! We are now in the top 10% company rating.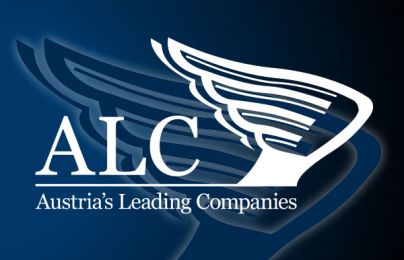 Austria's Leading Companies
TecPac takes 4th place at Austria's Leading Companies 2019 in the Categorie "Niederosterreich National < 10 Million € sales"
Committed to Safety, Quality and highest standards in Customer Service
The
Tec

Pac

way: local service - global reach

Never far away! We listen to your needs and offer customised solutions.
The
Tec

Pac

way

Our valued customers are the reason we are in business – quite simply our goal is to meet their expectations at the highest levels by providing superior service and value.
Trustworthy
Customer satisfaction drives our growth strategy. We want each and every customer to receive the best quality product and service. We focus on building strong long-term business relationships with our customers and partners based on winning their trust and confidence. We strive to become your No 1 supplier of choice.
Efficient
Reduction in CO2 emissions is a global challenge and rightfully an important issue to consider in logistics. We ensure maximum payloads are achieved in container or truck movements and optimise our transport routes through use of multiple import hubs across Europe. Whenever possible we use alternative forwarding methods to road transportation such as rail or river.
Creative
We make use of innovative ideas to introduce reuse and recycled content in the ancillary packaging we use; for example paper cores from textile bobbins which replace plastic cores and are easier for the client to recycle in the cardboard paper waste stream and extruded PP roll end reinforcement supports made from our own process waste.
Proactive
Through our extensive network we are able to provide a stock keeping service in cases where a safety stock is required locally. Our current stock holding facilities are located in Austria, UK, Sweden and Finland. In such a way we ensure the safe supply of our material without risk of disruption and unforeseen delays.
Attentive
Our experienced international team based in their local offices along with strategic partners and distributors are never far away. We listen to your needs, are able to react very quickly to requirements and can offer customised solutions.
Committed
We are committed to providing On Time Delivery and to ensure you receive your products when you need them. Working closely with our production and forwarding partners we are able to offer deliveries on a DDP basis throughout Europe and in most cases invoice in local currency with applicable VAT. The smooth importation process also saves our clients time and money for making the necessary clearances.

TecPac Office Austria
Lilienfelder Strasse 46
A - 3150 Wilhelmsburg

Sandra Springinsfeld
Tel.: +43 (0) 2746 33060-11
Mobil: +43 (0) 664 886 565 92

This email address is being protected from spambots. You need JavaScript enabled to view it.
This email address is being protected from spambots. You need JavaScript enabled to view it.
TecPac Office Germany
Kettelerstraße 5
D - 68519 Viernheim

Sylvene Spiess
Tel.: +49 (0) 6204 73 85 740
Mobil: +49 (0) 151 61 048 408

This email address is being protected from spambots. You need JavaScript enabled to view it.
This email address is being protected from spambots. You need JavaScript enabled to view it.
TecPac Office Sweden
PO Box 3021
S - 250 03 Helsingborg

Anders Bergqvist
Tel.: + 46 (0) 42 13 59 80
Mobil: + 46 (0) 70 54 77 850

This email address is being protected from spambots. You need JavaScript enabled to view it.
This email address is being protected from spambots. You need JavaScript enabled to view it.
TecPac UK Ltd.
Teleware House, York Road
Thirsk, North Yorkshire YO7 3BX

Simon Wildi
Mobil: +44 (0) 7712 657231

This email address is being protected from spambots. You need JavaScript enabled to view it.
This email address is being protected from spambots. You need JavaScript enabled to view it.
TecPac Office Austria
Lilienfelder Strasse 46
A - 3150 Wilhelmsburg

Sandra Springinsfeld
Tel.: +43 (0) 2746 33060-11
Mobil: +43 (0) 664 886 565 92

This email address is being protected from spambots. You need JavaScript enabled to view it.
TecPac Office Germany
Kettelerstraße 5
D - 68519 Viernheim

Sylvene Spiess
Tel.: +49 (0) 6204 73 85 740
Mobil: +49 (0) 151 61 048 408

This email address is being protected from spambots. You need JavaScript enabled to view it.
TecPac Office Sweden
PO Box 3021
S - 250 03 Helsingborg

Anders Bergqvist
Tel.: + 46 (0) 42 13 59 80
Mobil: + 46 (0) 70 54 77 850

This email address is being protected from spambots. You need JavaScript enabled to view it.
TecPac UK Ltd.
Teleware House, York Road
Thirsk, North Yorkshire YO7 3BX

Simon Wildi
Mobil: +44 (0) 7712 657231

This email address is being protected from spambots. You need JavaScript enabled to view it.
Sharing common values, our people are core to our success
It is our priority at TecPac to act as a responsible company, from our management practices to our health and safety standards to our stewardship of the environment. In doing so we understand that our business activities have an effect on the people that work in our organisation, their immediate and further environment and on their communities. We are committed to preserving the long term sustainability of the natural environment impacted by our operations by using resources efficiently, applying a precautionary, proactive risk management approach to safeguarding the environment and eliminating negative impacts thereon. Our people, both direct employees and those engaged throughout our supply chain, remain our greatest asset and are the core of our success. We depend on dedicated, skilled and empowered people to deliver our vision and throughout all levels of the organisation encourage a safety first culture in which each employee is motivated to do the right things which help keep them and their colleagues healthy and injury free. In sharing our vision we ask that employees and suppliers understand and acknowledge these common values by signing the attached code of conduct.
Caring about our environment
Tecpac is committed to environmental protection and stewardship.
Our goal is to mitigate impacts on the environment by working with all stakeholders to promote and implement responsible environmental practices and continuous improvement.
We recognise that resource conservation, biodiversity and pollution prevention are key to a sustainable environment and ensure that we integrate these concepts into our effective decision making.
Reduce
Read more
Reduce
We are continuously working on measures to reduce the weight of our fabrics and any ancillary materials without compromising on the strength, safety and performance of our products. We have a successful track record of working closely with our major key accounts to optimise and standardise their packaging specifications. Very often we can through our experience in the wider industry, identify opportunities which both reduces the environmental impact in terms of the weight of plastic required and generates value for our customers. For other customers we can often provide them with the necessary arguments and reassurances to make changes which in turn reduces the amount of plastic packaging they use. Secondly we have a collaborative approach with some key machinery suppliers for exchange of latest technology and to ensure our manufacturing partners are continuously investing in the best and most efficient technology available. The result is that we continue to develop and offer lighter materials which retain the same strength, overall coverage, moisture barrier and other properties, whilst utilising less energy in the stages of weaving and extrusion. Furthermore there are some clear advantages to using our PP material. Not only is the comparative weight of the covers often far less than PE, the additional durability of PP means it is not prone to tearing and damage often experienced with PE wrap which leads to uncontrolled waste entering the environment, arguably one the most sensitive environmental challenges the world is facing today.
Reuse
Read more
Reuse
TecPac is able to offer in almost every style, tailor made hoods which can be used several times as multi-trip packaging where there is a closed loop potential. We explain the benefits of using multi-trip hoods and encourage customers, especially those with closed loop supply chains, to use multi-trip packaging as an economical and environmentally friendly option.

Examples of how we embrace reuse initiatives may be seen with the inner cores of the fabric rolls. In the past heavy duty polyolefin, PVC or sometimes even steel cores were used. We have come up with a way to use discarded yarn bobbins which are in everyday use in the textile industry. These cores are extremely strong and made from paper card board. By assembling short lengths on a sleeve we create the required length of the core. At the customer's end, once the fabric has been unwound, these short cores separate without the need for cutting and are easy to manage for onward recycling in the cardboard waste stream.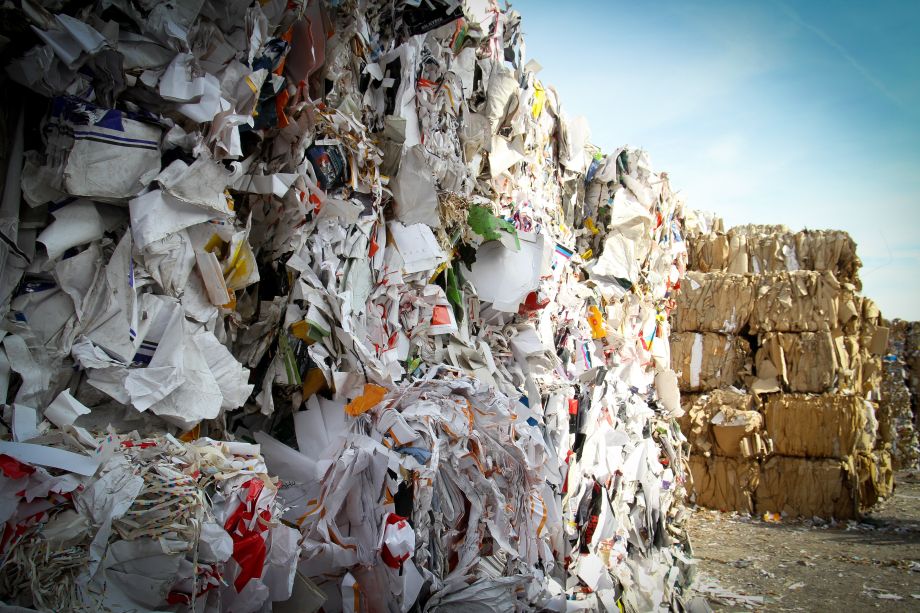 Recycle
Read more
Recycle
Our PP products are 100% recyclable. Demand for PP waste is strong as it can be turned into a variety of other extruded products. Successful recycling very much rests with the ultimate clients' behaviour who receives our customers products in our packaging. The discarded packaging may be folded onto a pallet and compressed as much as possible to optimise onward logistics to the recycler. Some clients have small baling presses exactly for this purpose. Although we currently don't offer our own service for taking back discarded packaging, we are always on hand to assist our clients where possible to put them in touch with the right people who offer this service. The solution tends to be country specific. Ultimately logistics and end user behaviour is key to successfully closing the loop on recycling. At our manufacturing partners factories, all internal "process waste" is recycled and can be put back into the product. Generally it is not advisable to make PP material from 100% recycled PP due to technical difficulties faced in recreating its original strength after recycling. Secondly, a modern manufacturing process does not generate more than 10% of "process" or clean waste (defined as understanding the origin of the material and therefore having full control over how and when it can be used in the mix without negatively impacting performance.) As a policy we never accept use of "bought in" recycled PP granulate as there is insufficient control over the origin of the material and if the polymer characteristics are changing this could have a major impact on the performance of our material especially given it's very light nature. The potential exists for the PP recycled content to be used in a ratio up to 10% but more typically 5% might be a more realistic expectation for some of our products and markets. All factories we work with have their in house recycling facilities to process all their waste and in some of the factories, any non- clean waste is used to make fabric core end supports for the material rolls to be wound on, or for baler twine which is then sold for agricultural use.
We continuously look for safe opportunities to increase the amount of recycled content in our products. One of our partner factories has developed a technology to make the black side coating with up to 30% recycled PP (their own material). Taking a responsible approach helps also reduce the CO2 footprint of the production since the recycle content carries a lower footprint of up to 40% when compared to virgin material. This is because it is the stage of feedstock to polymer resin in the production cycle which carries by far the highest CO2 footprint in the whole manufacturing process. Furthermore recycling, by reducing the end of life burden predominantly due to incineration, further reduces the CO2 footprint by an estimated 30%.
Frequently asked questions
Could we help you?
If you have more questions or if you have an enquiry please contact us directly or send your message. We'll try to help you as soon as possible.
Download all information
Download our company & product presentation and get the latest news about our company TecPac, lumber wrap and other products.